Stillwater
A few years back, Jay Fechtel happened upon an extraordinary tract of land, and could hardly believe his eyes…surrounded on all sides by water, conservation land, wildlife corridors, and beautiful trees, this 114-acre site was relatively untouched, separated from other development, and tucked away in one of the most beautiful settings Jay had ever seen. He brought a friend, Scott Luttrell, CEO of M.L. Development Company, to take a look, and Scott caught the vision. The "labor of love," that was to bring about the birth of StillWater, began.
The Vision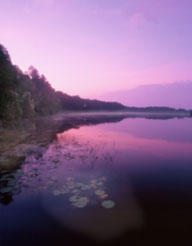 Jay and Scott saw it clearly: It would be a private neighborhood, hidden away, with one-to-four acre home sites carefully placed in a way that would allow the natural beauty and pristine open land to be enjoyed by every resident. The main road would wind around majestic oak trees to avoid taking down one of them. The natural areas would be preserved and protected. The lakes would sparkle, as multifaceted gems for all to see, not placed behind opaque walls. The neighborhood would not be so large that people wouldn't know their neighbors, and there would be a sense of real community. And the homes! One of a kind, each one different, each one special. Architecture that recalled the enduring designs of timeless tradition. Just 48 of them, so they wouldn't get in each other's way. That's all there would ever be.
StillWater Today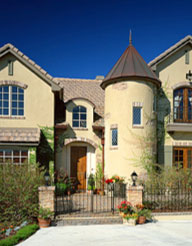 Over time, a well-made thing only gets better. It becomes more complex in character. More beautiful. And, in many ways, more valuable. StillWater is in its final phase now, with people living in homes that are uniquely designed for them, homes that attest to the quality and originality of the designer and builder, and to a dedication to excellence. Behind the secure stone entrance, quiet, meandering streets link those who were once neighbors and are now friends. Children play out of doors, or ride their bikes to visit their friends. Holiday parties and progressive dinners have become traditions. StillWater is a very special neighborhood, where residents find a sense of belonging; yet thrive amidst a spirit of originality in the community and its homes. The philosophy that inspired StillWater will continue to its completion, with the hope of enriching the lives of its residents for years to come.
Lifestyle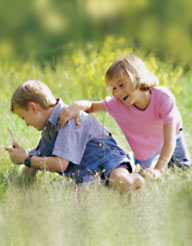 With only one main road and two cul de sacs, StillWater offers a quieter pace, fewer cars, just beautiful scenery and outstanding homes set within 114 acres of lake, conservation and rolling topography. Most communities look like all the others; StillWater is uniquely different. Driving around Still Lakes Drive, one might see several children hanging out of a tree, or a fawn walking besides its mother near the woods. In the evening, the red glow of a beautiful sunset across the lake permeates the whole area. At night, you can actually see the stars. StillWater seems to be miles away from everything; but in reality, we are only minutes from the Veterans' Expressway, a major north-south artery, which takes one to Tampa International Airport and the International Mall in 25 minutes, or downtown Tampa in half an hour.
Clubhouse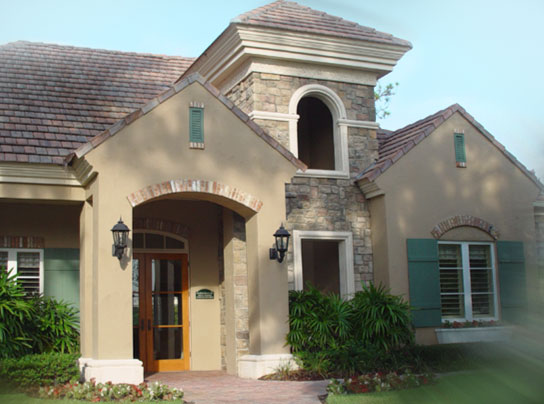 The StillWater Clubhouse is a facility available for all the residents to use, by simply reserving the space…It is used as a "gathering place" with recreational areas for children, including a pool and a tennis court. Residents use the clubhouse for birthday parties, meetings, holiday gatherings or even for business meetings.
Stillwood Park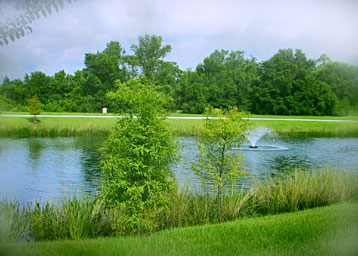 A small park with a pond and open field for ball games provides opportunity for children and adults alike to have a place to throw a football or engage in a soccer game. A gazebo overlooking a pond affords a place for quiet reflection, allowing a rhythm of life more relaxed and natural, like it used to be.
Security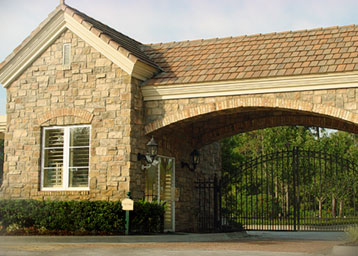 StillWater has a 7-day a week guarded gate. Since we own our roads, people come into the community by invitation, and are carefully monitored for the protection of all our residents. Added to this level of security is the size of the community; being a small enclave, residents know each other and are familiar with visitors to the neighborhood. StillWater is secluded from the hurried pace of life, a wonderful place for people to commune together, a neighborhood of charm and grace, in harmony with its surroundings.